Harold Albert Stoney MITCHELL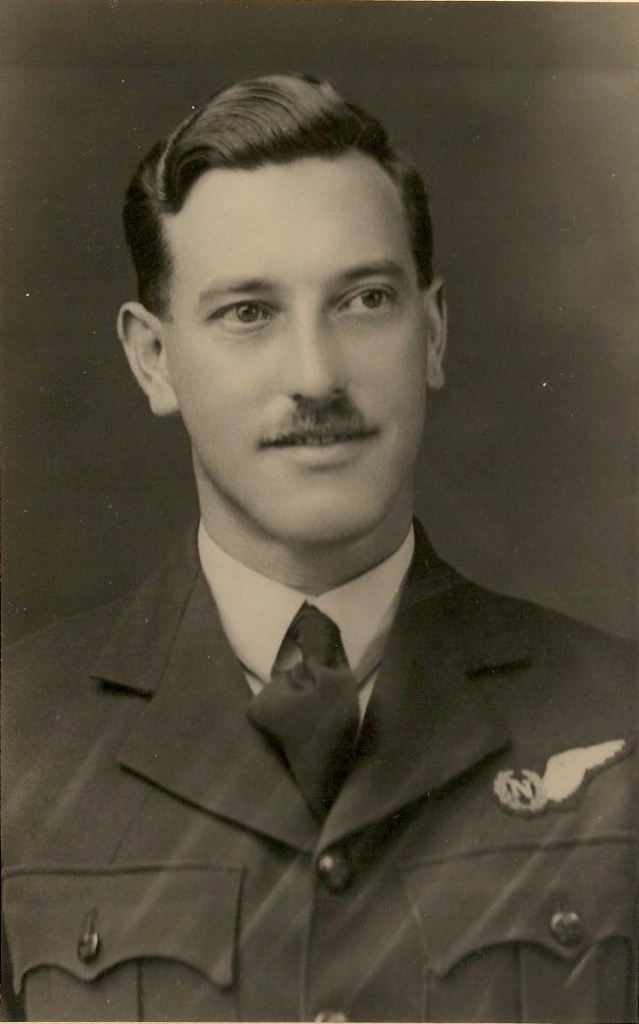 Note on name:
In his professional capacity, Harold Albert Stoney Mitchell went by the name H.A.S. Mitchell.
To childhood family and relatives in Australia he was Harold.
To friends he was Stoney, his grandmother's maiden name and his third given name.
On his false identity card in Denmark he was Harald Nielsen.
Throughout, I refer to my father as Stoney Mitchell.
Personal Events
1911-Jan-24
Born to Robert & Manie Mitchell
Woonona
NSW, Australia
1937-Dec-27
Marriage to Rita Dockrill (of Casino, NSW)
Sydney
NSW, Australia
1941-Mar-31
Stillborn daughter
Moree
NSW, Australia
1941-Apr-25
Death of Rita Mitchell (nee Dockrill)
Moree
NSW, Australia
1946-Feb-25
Birth of daughter Gail
Wisbech
England, UK
1947-Jun-07
Marriage to Grace Hayes (nee Brown)
Melbourne
Victoria, Australia
1984-Aug-08
Died
Adelaide
SA, Australia

Education and Pre-war Career
1928
Leaving Certificate
Newcastle High School
NSW, Australia
1930 – 1934
Articled Lawyers Clerk
Newcastle
NSW, Australia
1934-Jul-26
Admission to Roll of Solicitors
Supreme Court of NSW
NSW, Australia
1935 – 1937
Solicitor
Tweed Heads
NSW, Australia
1937 – 1943
Solicitor
Moree
NSW, Australia
1943-Apr-24
Enlisted in RAAF
Royal Australian Air Force Record of Service (Service Number: 433608)
Musterings
1943-Apr-24
Aircrew V
1943-Jun-14
Aircrew V (N) (B)
1943-Jul-17
Aircrew II (N)
1944-Feb-25
Navigator
Promotions
1943-Apr-24
Aircraftman AC II on enlistment
1943-Jul-17
Leading Aircraftman LAC V
1944-Feb-25
Pilot Officer
1944-Aug-25
Flying Officer
1946-Feb-25
Flight Lieutenant
Training Postings
Flying hours
Australia  1943
Royal Australian Air Force
1943-Apr-24
No 2 Recruiting Centre (RC)
1943-Apr-24
No 2 Initial Training School (ITS)
Bradfield Park, NSW
1943-Jul-17
No 2 Embarkation Depot (ED)
Bradfield Park, NSW
1943-Aug-11
Embarked on USS Mount Vernon
Sydney, NSW
Canada  1943-1944
British Commonwealth Air Training Plan (Attached to Royal Canadian Air Force) 
1943-August
Disembarked and train to Canada
1943-Aug-26
No 3 Manning Depot (MD)
Edmonton, Alberta
1943-Oct-02
No 2 Air Observers School (AOS)
Blatchford Field, Edmonton
108 h 30 m
1944-Mar-07
1 Y Depot
Lachine, Quebec
1944-Mar-24
Embarked
Halifax, Nova Scotia
Great Britain  1944
British Commonwealth Air Training Plan (Attached to Royal Air Force) 
1944-Apr-02
Disembarked
Brighton, England
1944-Apr-03
No 2 Personnel Despatch & Reception Centre (PDRC)
Brighton, England
1944-Apr-25
No 8 Observers Advanced Flying Unit (O AFU)
Mona, Wales
34 h 40 m
1944-May-23
No 27 Operational Training Unit (OTU)
Lichfield, England
66 h 55 m
1944-Aug-16
No 11 Base
Lindholme, England
1944-Sep-28
No 1656 Heavy Conversion Unit (HCU)
Lindholme, England
28 h 35 m
1944-Oct-23
No 1 Lancaster Finishing School (LFS)
Hemswell, England
09 h 35 m
Total Training Hours Flying:
248 h 15 m
Operational Postings
Flying hours
Great Britain  1944-1945
Bomber Command  
1944-29-Oct
No 103 Squadron
Elsham Wolds, England
1944-Nov-16
to
14 operations
1945-Mar-12
Total Operational Hours Flying:
94 h 45 m
Denmark, Sweden, Scotland, England
12 March – 18 April 1945
War Casualties Account Department (WCAD)
1945-Mar-13
Missing air ops., from United Kingdom. Report No 76/45
in Denmark
1945-Apr-05
Safe in Sweden. Report No 104/45
in Sweden
1945-Apr-16
Arrived in United Kingdom. Report No 111/45
in Scotland
1945-Apr-18
No 11 Personnel Despatch & Reception Centre
Brighton, England
Great Britain  1945
Bomber Command 
1945-May-05
No 103 Squadron
Elsham Wolds
1945-Jun-26
No 9 Aircrew Holding Unit
Gamston, UK
No 11 Personnel Despatch & Reception Centre
Brighton, England
1946-Mar-14
Embarked HMS Victorious
Plymouth, England
Australia  1946
1946-Apr-15
Disembarked
Sydney
1946-Apr-15
No 2 Personnel Depot
1946-Jun-25
Appointment terminated
Post-war Career
1945-1946
Solicitor
London, England, UK
1946-1947
Solicitor
Moree, NSW, Australia
1947-1976
General Secretary,
Public Service Association of South Australia
Adelaide, SA, Australia
1976-1984
In retirement
Adelaide, SA, Australia